Questionnaire: What Do You Know About Meat?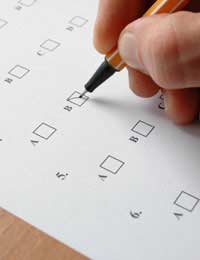 Meat eating is a traditional cultural behaviour and in many societies meats and meat eating are profoundly important to celebrations and festivals.
In some cultures, certain meats are considered to be forbidden for religious or cultural reasons. While some people prefer not to eat meat, there is no doubt that it is a deeply rooted part of many lives and understanding the way that meat is produced, prepared, cooked and served can add real value to our cooking.
This questionnaire explores the myths, nutrition, cuts and cooking methods for meat and reveals how deeply rooted meat eating is in our modern society.
What Disease Gets its Name from the Latin Word for Sausage?
1. Lyme disease
2. Bovine TB
3. Botulism
4. Salmonella
The correct answer is 3. The Latin word for sausage is Botulus. And botulism is one form of food poisoning that emerges in the gut from the growth of a neurotoxin called botulin. Often caused by the consumption of badly tinned foods, botulism became infamous in the Roman legions as a result of badly cured sausages being served to the troops. There is a special secondary name for this - botulism allantiasis refers only to sausage poisoning!
Schnitzel, Without a Prefix, Always Contains What Kind of Meat?
1. Veal
2. Pork
3. Chicken
4. Beef
Answer 1. – Veal. While schnitzel simply means a meat cutlet that is dipped in egg and then breadcrumbs before frying, every other form of schnitzel has to be labelled with the type of meat involved: pork schnitzel etc. If the menu simple says schnitzel, you will be eating veal.
Is Red Meat Always a Higher Fat Option Than Poultry?
1. Yes – red meat is always higher fat that poultry
2. No - Removing visible fat can make a big difference to the fat content of meat.
3. No – red meat is higher fat that white poultry like chicken but lower fat than dark poultry like duck or goose.
4. Yes – red meat is always higher fat unless it is organic.
Surprisingly, the right answer is 2. Removing all visible fat can drastically reduce the fat content of red meat. This is why certain red meat foods like mince can be much higher in fat than the equivalent amount of steak or beef because they have much more fat minced in with the lean. Lean red meat can be a very healthy option, having only 4.8g fat per 100g weight.
Tripe Comes From an Animal's:
1. Tongue
2. Brain
3. Stomach
4. Liver
The answer is 3. – Stomach. People often confuse the various different organ meats and stomach parts used in cooking. Liver and lights, for example is the lungs and liver of an animal cooked together. Haggis, the traditional Scottish dish, consists of a sheep's stomach which is filled with a stuffing of oats blended with the minced heart, lungs and liver of the animal. The stomach is used only to contain the filling and is not consumed.
What is a Chine?
1. A sauce made from capers, served with meat
2. A cut of beef
3. A deep cut in meat to hold herbs or garlic slivers
4. The throat of certain game birds
The answer is 2. As an example, Samuel Pepys wrote in his diary in 1661 "This day I had a Chine of beefe sent home, which I bespoke to send and did send it, as a present to my Uncle Wight". In other words, a chine is a section of beef consisting of the backbone and the loin meat each side.
How Much Meat Should We Eat, Daily?
1. 35 grams for men and 30 grams for women
2. Between 50 and 100 grams, more if you're exercising
3. None, meat is bad for you
4. 55 grams for men and 45 grams for women
The answer is 4. There's a great deal of confusion about the place of meat in a healthy diet. Basically an active man probably needs to consume 2500 calories daily while women who are fit and active require 2000. The British Food Standards Agency says that around 10-15% of that intake should come from protein, which can be meat, or nuts and legumes. That's about 55 grams of meat for men and 45 grams for women.
You might also like...