What do Different Animals Eat?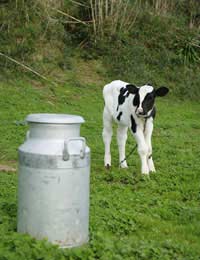 As consumers are becoming ever more aware of where our food comes from, so too are we starting to understand that we should not only be aware of the food miles our dinner has travelled, but also the life our ingredients may have lead.
Is Cost the Deciding Factor?
The cost of our food is no longer the only deciding factor in what we chose - while we are always looking for good value, what constitutes good value is not only about the price anymore. We look at the quality of the product in relation to the price, the fairness of the ingredients in terms of trade for the producer, where and who we buy our food from.
A key element to the worth of our meat that consumers are now more aware of is what quality of life they have had before ending up on our dinner table. It is no longer responsible enough to buy the cheapest chicken from the supermarket. Even those on a very low budget are loath for price to be the only factor, even though it is an important one.
The fewer people that buy such painfully cheap products, the less likely supermarkets will continue to stock the and in turn the price of the 'next level up' of more ethically produced meat will drop. Many poultry farmers now report that they only make £3 per 100 chickens they sell to the supermarket. What we need to ask ourselves is what possible quality of food and environment can a chicken have when it is only worth three pence?
Chemicals and Additives
So what do the animals that humans eat, eat themselves? There is a vast difference in what well cared for animals eat as opposed to battery farmed animals. There are a number of mass produced pellets and feeds that contain large amounts of chemicals that would not be needed if the animals had better living conditions.
On average, the 20 million battery chickens in the UK have only a space less than a piece of A4 paper each. The floor surface they are on is not sufficient for them to be able to scratch so their nails become dangerously long, which can get infected and cause injury.
The pellets they are fed contain antibiotics because their living conditions means they are always getting ill. It also often contains dyes that make their egg yolks more yellow, which is apparently more appealing to the consumer.
Happy Animals?
Well looked after chickens that are free to roam, or at least have a little more space and light so they do not have to be pumped full of chemicals to stop them getting poorly, like to eat worms and insects. If possible, they also enjoy cold boiled rice and pasta and fresh greens. They are happy creatures that enjoy all sorts of leftovers, although corn is also acceptable.
Cattle eat a range of corn, soy, hay, grass and grain, although cheap meat is unlikely to have some from well looked after cattle. The farms which produce such low quality products invariably provide a low quality life for their animals, feeding them high starch, high energy pellets.
Other unappealing products often found in the feed of these unfortunate animals include animal by-products, fish derived proteins and swill, a non-natural, hard to control substance full of chemicals and additives.
You might also like...