Fur in Fashion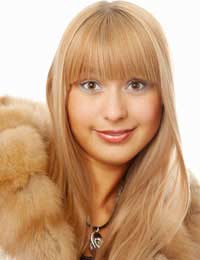 The popularity of fur in fashion has had a roller coaster ride.There are a number of vocal groups on both sides of the argument, with traditional cultures not wanting to be dictated to by fashionable organisations. However, the trend for fur in fashion seems to be a very visible one, with the rise and fall of consumerism and 'bling' being fast moving illustrations of the changing face of the acceptability of fur in fashion.
Growing Trend for Ethical Fashion
The latest trends in the fashion industry seem to be leaning more towards ethical products, eco-responsibility and honest sourcing. Brands such as Edun and The Hemp Store are based on ethical principles, using organic materials and guaranteeing fair trade for their suppliers. This is a fast growing sector of the fashion industry, both in terms of designer and high street purchasing as more and more customers are opening their eyes to how cheap clothes are made and what conditions are present. How can it be that a t-shirt costs £2? The shop will still be making their cut, so it must be that the products are made in a very cheap manner - unfairly traded cotton, child labour and inhumane conditions are far more likely.
Of course, it makes commercial sense for factories and manufacturers to be based in low cost countries - the 'dollar a day' principle is moot if an average daily wage is the equivalent to 5 or 6 pence and the cost of living balanced accordingly. The problem comes when underage labour is used, with unfair, unsafe conditions.
This ethical trend is a positive step for the conditions of the fashion industry and seems to be moving away from using fur. However, many indigenous people wear fur as part of their culture, with the practicality of warmth and accessibility. The British Fur Trade Association (BFTA) would argue that fur is an historical ingredient in ethical clothing, it tells us that fur is a wholly natural, sustainable product, long lasting and biodegradable.
Anti-Fur Organisations
The most vocal of anti-fur organisations is People for the Ethical Treatment of Animals (PETA), an American based, not for profit operation with over 1.8 million members worldwide. Their often highly visible protests include signing a number of very high profile fashion professionals, such as supermodels and designers. Stella McCartney is a supporter - not only does she not use fur in her designs, but also does not use any animal products, calling her label totally 'cruelty free'.
Why is Fur Fashionable?
Until very recently, the fashion for fur was part of the 'bling' culture popularised initially by rich American rappers. This trend developed in the nineteen nineties - rampant consumerism for expensive lifestyle products such as champagne, designer labels and ostentatious jewellery - and is now starting to subside as we are all more aware of the planet, our carbon footprint and the responsibility we have as responsible consumers.
Perhaps it is more important to discuss the treatment of animals and the circumstances and conditions of the fur being removed from the animals. The Eskimos and people from Peru and Lapland are very clear that they are totally respectful of the animals, they are killed humanely and using their fur is to utilise the whole animal - respecting their life.
You might also like...