Animal Rights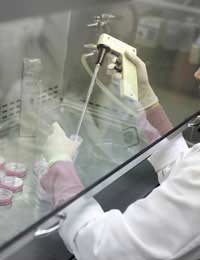 Animal rights is a highly emotive subject - often those who feel passionately about animals are criticised for being over emotional, whereas those who do not support animal cruelty organisations are blamed for indifference.
The philosophical questions that surround the issue include the moral rights of animals and whether or not they are considered above, the same or below human rights. Some cultures respect their animals far more than western societies, with the cow being a prized animal in India, for example.
It is widely accepted that, even if you do not have a particular affection for animals, cruelty is wrong. The majority of cosmetics, household products and beauty products are no longer tested on animals. This is unlikely to be a purely emotional, moral decision by the manufacturers - more and more consumers were voting with their feet but not buying products tested on animals, so the company's profits would have suffered.
There are seven main areas regarding animal rights -
Experiments
There are strict regulations for testing on animals and many brands that do not test on animals proudly state this on their products for easier choice.
Rearing and killing for food
This is considered a more accessible element of animal rights and the issue has been enjoying some much over due publicity. The responsible rearing and killing for food is now subject to much consumer power, with people keen to only buy meat reared and killed responsibly.
Rearing and killing for fur and leather
The British fur industry is worth around £400 million annually, although the fashion for wearing fur is fast decreasing, thanks to the decline of conspicuous consumerism.
Hunting
Hunting is now banned in the UK following many years of campaigning from animal rights charities.
Entertainment
Any kind of cruel entertainment such as bear baiting and dog fighting is now illegal, with the UK authorities keen to eradicate any underground examples that remain.
Zoos
This is a more peripheral element, with the responsible treatment of animals in zoos both in the UK and internationally being of key concern
Pet keeping
The majority of pet owners are responsible and treat their pet as one of the family, however the RSPCA takes one call every 25 seconds from a member of the public concerned about animal cruelty.
All these areas are subject to laws, responsibilities and additional unspoken rules that enable our society to respect our friends from the animal kingdom. In the UK, the Royal Society for the Prevention of Cruelty to Animals (RSPCA) is one of the largest charities. This popular organisation is run purely from charitable donations, with no lottery or state funding making part of the £82 million annual running costs.
The mission statement for the RSPCA is "to work for a world in which all humans respect and live in harmony with all other members of the animal kingdom", which is a lovely sentiment. They are keen advocates of treating animals with the respect they deserve.
The 'freedom food' label is supported by the RSPCA and is a valuable tool for consumers looking to do their bit for animal rights. It is a simple way to ensure that the meat you buy is from responsible sources, as the organisation is dedicated to promoting and protecting animal welfare. You can look for their distinctive blue and white label on meat.
The other side of animal rights is less responsible and more aggressive. There has been a rise in recent years in animal extremism, so much so that it became an offence in July 2004. Certain industries have traditionally been targeted by extremists, such as animal testing laboratories and the pharmaceutical industry, however, lately the extremists have been employing ever more scary tactics.
Animal rights charities try to distance themselves from this dramatic behaviour, which has involved violence, mass animal freedom (although without responsible planning for the caring of the animals) and even exhuming bodies of industry family members.
You might also like...