About Our Site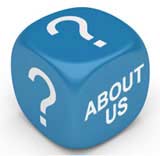 MeatEat was formed to offer a unique reference point on meat and meat farming methods.
MeatEat focuses on meat, livestock farming and how to judge the quality of meat products as well as offering a guide to the many welfare labelling systems that aim to inform consumers about the lives and welfare of farmed animals.
Many of us want to choose healthy meat products from animals that have led happy productive lives. MeatEat helps you achieve that goal and takes you through choosing, cooking and serving meat to produce fantastic healthy meals whatever your budget, dietary concerns or level of cooking experience.
In addition, MeatEat explores key issues in food production: sustainability, additives, organic labelling, food miles etc and walks you through buying meat from supermarkets, butchers shops, farmers markets and direct from the farm, so that you can feel totally confident about your family's meat intake.
MeatEat is a resource that pulls together facts, tips, tricks and ancient wisdoms about meat, animal husbandry and cooking to give you a UK centred guide to everything meat-related.

Related Articles in the 'Site Information' Category...